DACHSER launches 30th charter flight
Since the start of the coronavirus crisis at the end of February, DACHSER Air & Sea Logistics has chartered 30 aircraft and transported a total of over 60 million respiratory masks plus medical items, such as personal protective equipment and protective gloves, for its customers. At the end of April, DACHSER organized eight charter flights in one week for the first time in the company's history, including three on the Hong Kong—Los Angeles route.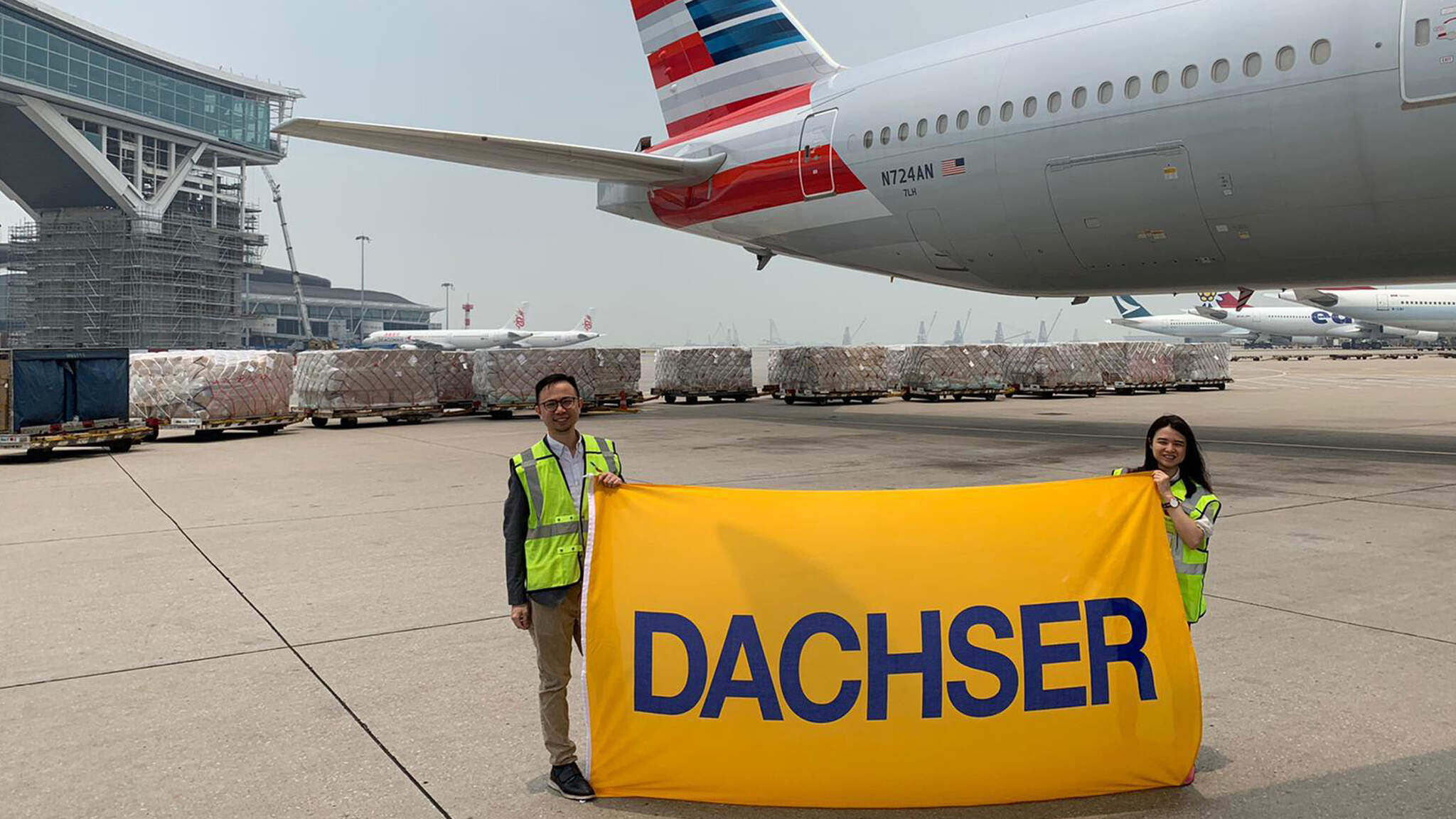 "With these flights, we can offer our customers access to capacity for all DACHSER branches in the US as well as various locations in Latin America," says Timo Stroh, Head of Global Air Freight at DACHSER. DACHSER is preparing similar so-called "mini" air charters for the Shanghai—Dallas, Shanghai—Los Angeles, and Hong Kong—Dallas connections.
In arranging these charter flights, the logistics provider supports its customers in the supply of important medical goods. At the same time, it is compensating for the decline in air freight capacity, which has shrunk by half due to both the global pandemic and the almost complete suspension of passenger flights.
Doing their part for society
"This has become an important business in an otherwise very difficult market for DACHSER Air & Sea Logistics," Stroh says. "But at the same time, there is a sense of motivation and satisfaction that we're doing something relevant and helpful for society while further establishing the DACHSER brand on the air freight market."