The following applies to complex logistics networks: The more closely the individual hubs are connected, the more robust the networks are and the greater the flexibility they can offer customers in all sectors—even in times of crisis. Certain hubs take on additional, highly functional consolidation tasks—at DACHSER these are known as Eurohubs.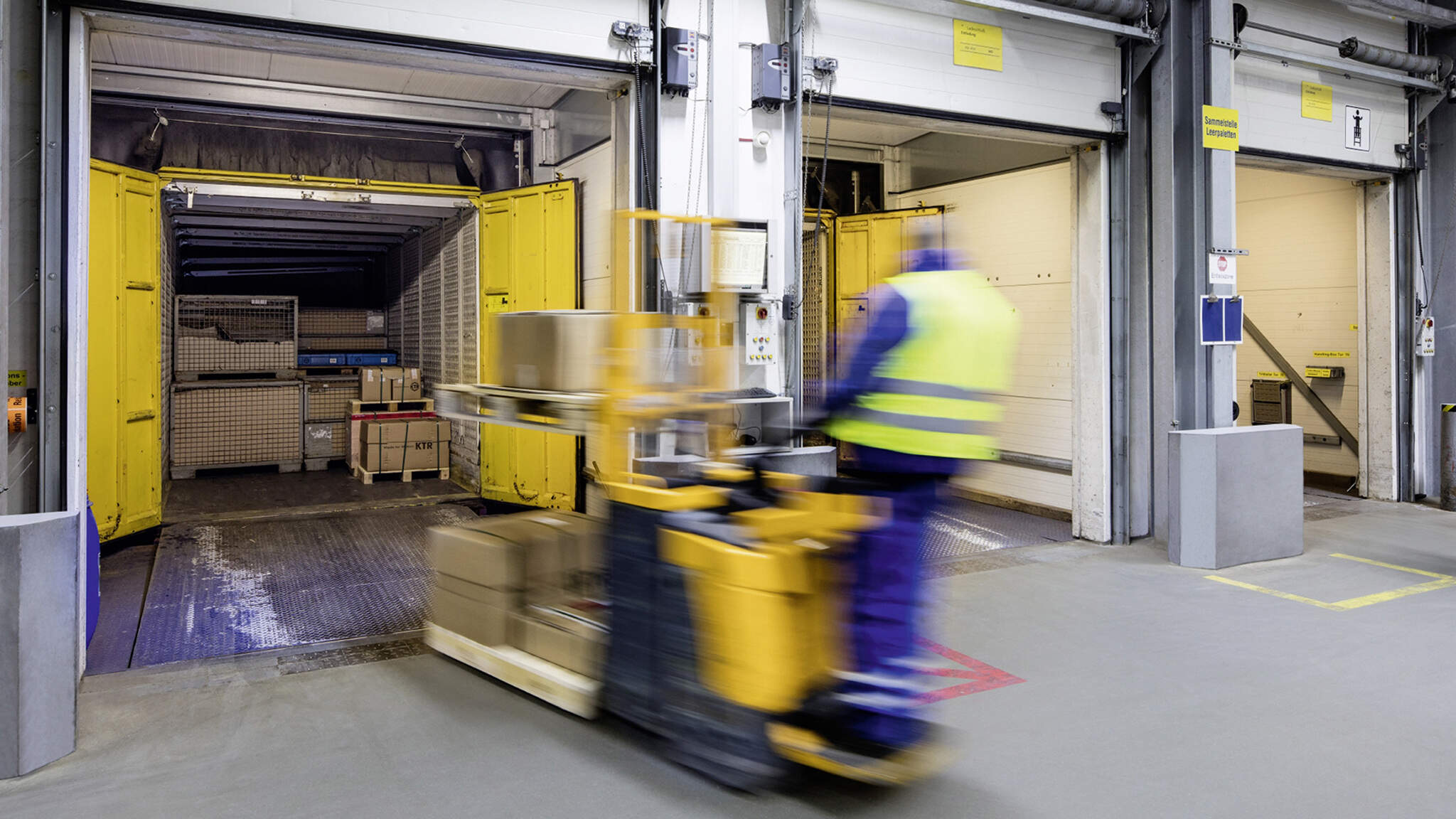 DACHSER trucks are on the road around the clock to destinations throughout Europe. Their pulse and pace are set by the three Eurohubs in Überherrn, Bratislava and Clermont-Ferrand. At these hubs, DACHSER bundles general cargo for pan-European scheduled services when there is no direct service. Every night sees a frenzy of activity in both the main office and the warehouse, with goods coming and going all the time. Eurohub operations focus on supplying the overall European network. "Eurohubs are non-profit centers without their own customer base. Their sole purpose is to connect all European branches with a tightly packed schedule of transports," explains Jens Lengefeld, Head of Partner Hub & Traffic Organization at DACHSER. Lengefeld adds that this allows DACHSER to offer its European logistics customers added value by enabling them to quickly reach any destination in Europe, no matter how remote. Depending on distance, deliveries are made in 24, 48, or 72 hours.
Integrating all European destinations
"Achieving operational and planning excellence in network management is the only way to deliver the necessary levels of quality, service, and responsibility", says Michael Schilling, COO Road Logistics and chief architect of DACHSER's pan-European network. "Our goal is to selectively and systematically consolidate loads so that we can drive the connectivity of our Eurohubs, expand them, and integrate all European regions. In this way, we can better utilize capacity and thus improve the profitability and environmental sustainability of our transports," he continues.
Überherrn became the DACHSER network's first Eurohub in 2002. Its location on the Franco-German border very quickly made it a key hub for both countries and their European target markets. In 2011, another Eurohub was added in Bratislava, which expanded opportunities in Eastern Europe. That same year saw the start of Eurohub operations in Clermont-Ferrand, which allowed Dachser to successfully finalize its three-Eurohub strategy for comprehensive European coverage with guaranteed transit times. "The centrally managed Eurohubs function as the backbone of the European logistics network," Lengefeld says.
"Achieving operational and planning excellence in network management is the only way to deliver the necessary levels of quality, service, and responsibility." Michael Schilling, COO Road Logistics, DACHSER
DACHSER's European network draws its strength primarily from the approximately 2,450 domestic and 1,400 Euro-national direct lines between branches—a strength that is enhanced even more by the Eurohubs and the connection of all European regions that these allow. "We help branches that have few direct routes by offering a transport plan that is carefully scheduled down to the minute. This lets them offer their customers all export destinations," Lengefeld says. He adds that expanding Clermont-Ferrand's portfolio to include, for example, import and export transports, elevated this France hub to a hub for all of Europe. This in turn makes it a particularly important hub for French customers with European destinations as well as European customers with target markets in France.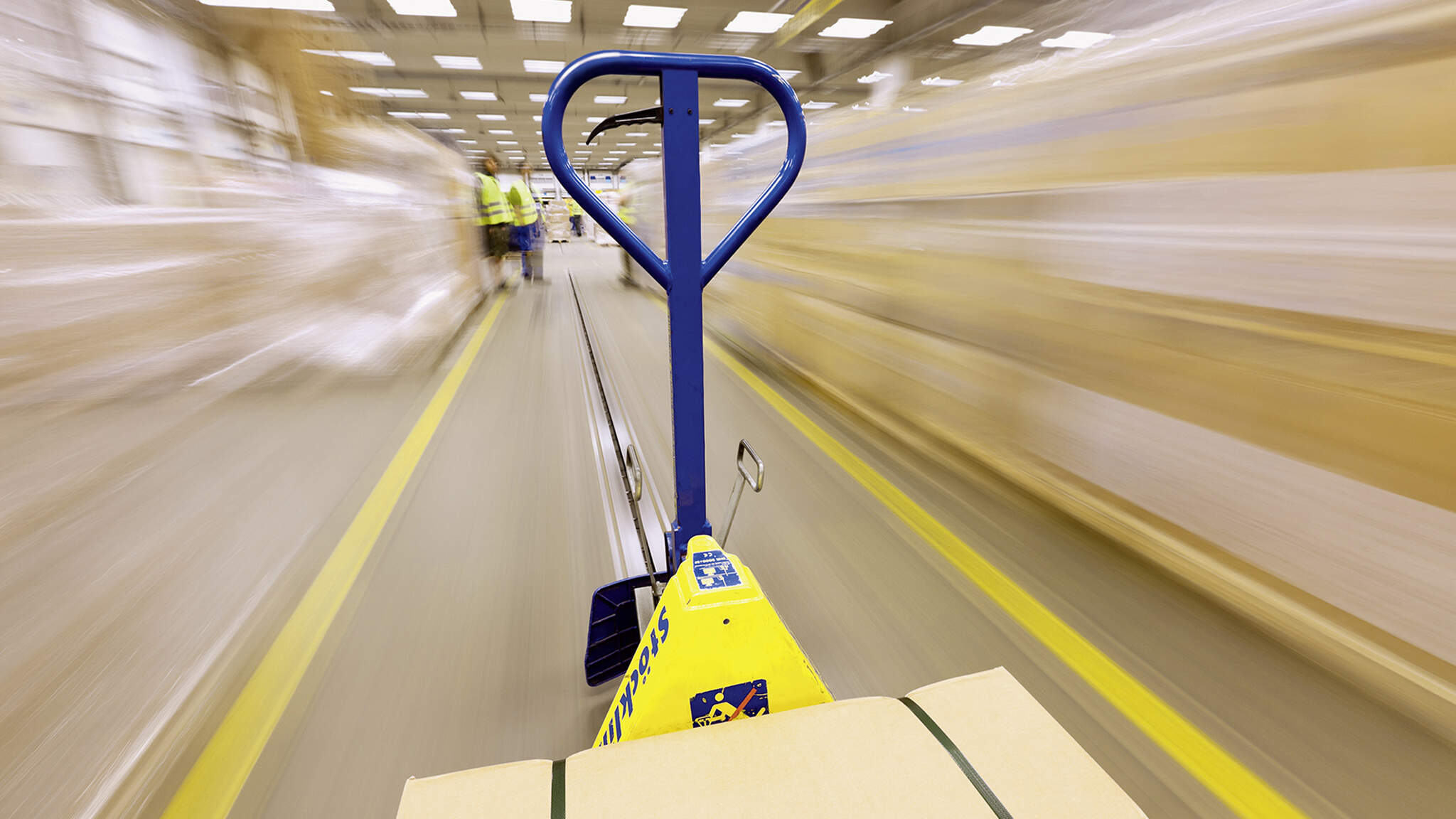 Keeping an eye on the big picture
Lengefeld says that the various players in the network must always look beyond their locations and keep an eye on the big picture: "The Head Office in Kempten gives Eurohub managers clear rules and guidelines, which creates a balance between the interests of the network and those of their hub." As non-profit centers, Eurohubs must always serve the entire network and provide the high level of quality that this entails. Customers benefit not only from the reliability of the system, but in a Eurohub-optimized network, they can also save themselves the cost of regional warehouses while still supplying many countries with firm transit times.
The coronavirus pandemic, and the repeatedly disrupted and sometimes entirely broken supply chains that came with it, turned keeping the network balance into a real challenge, but also an opportunity. "During the crisis months earlier this year, the Eurohubs were a tower of strength," Lengefeld reports. "They took over tonnage from the branches as these were forced to halt direct transports practically overnight because of reduced business. This ensured that the network continued to serve its customers well—without any drop in quality or extraordinary markups. The network can rely on Eurohubs to always keep things moving, quickly and effectively, and always with the same high quality standards."