The new DACHSER magazine is here!
One of the key phrases of the last few months at DACHSER was "Keeping the good and shaping agility." This is also the title of the interview with Burkhard Eling in the latest DACHSER magazine, in which DACHSER's new CEO explains what these words mean to him.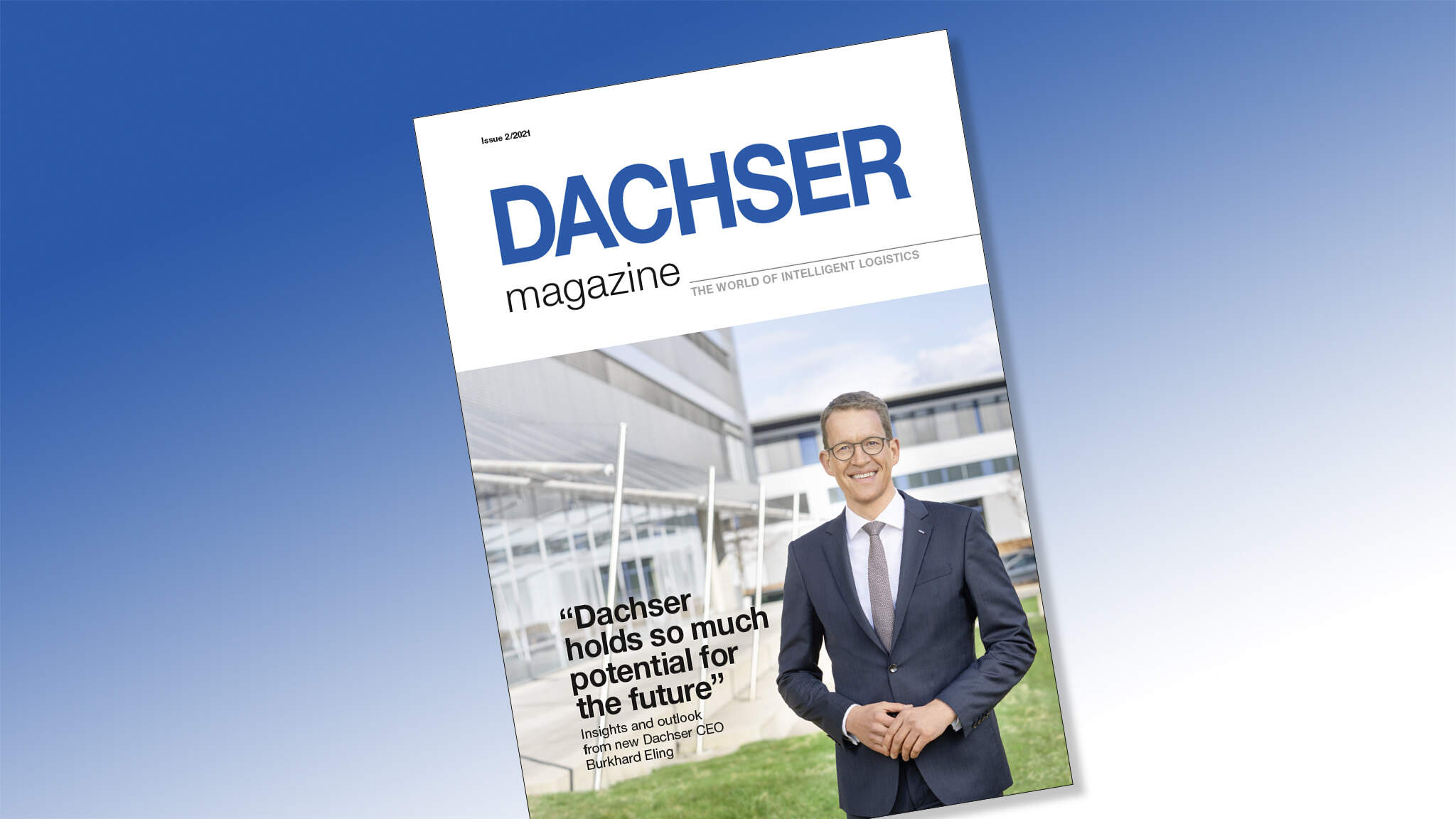 In the interview, he also talks in detail about the topics of innovation and digitalization, the importance of climate protection, and the role of people in tomorrow's logistics.
When we think about tomorrow's world, we all still face the same task: overcoming the global pandemic. There is hope in the form of vaccination campaigns, which have picked up speed in many parts of the world in recent months. In Berlin, DACHSER is supporting the Senate with warehouse management and vaccine distribution throughout the city. This calls not only for expert logistical knowledge, but also for a great degree of trust and flexibility.
The coronavirus continues to be a hot topic. We all experience the pandemic in our own unique way, and we all must deal with changes in our personal lives as well as at work. But what has actually changed? We talked to DACHSER colleagues from around the world about their thoughts.
You'll find these and other stories from today's and tomorrow's world of logistics in the pages of this issue. Pick up your personal copy at your branch, or download the PDF here. We hope that you enjoy reading it!