DACHSER continues to provide highly efficient transport solutions to its valued customers in India
The dedicated rake of containers carrying aluminum silos to be used in the petrochemical industry were imported from the Netherlands and are a part of a three month long project, expected to be completed by September 2019. Around 350 FEUs are estimated to be shipped over this period of time. The containers were shipped from the Netherlands to Mundra Port where it gets loaded onto the train to Ludhiana ICD and covered their last leg to the destination by truck.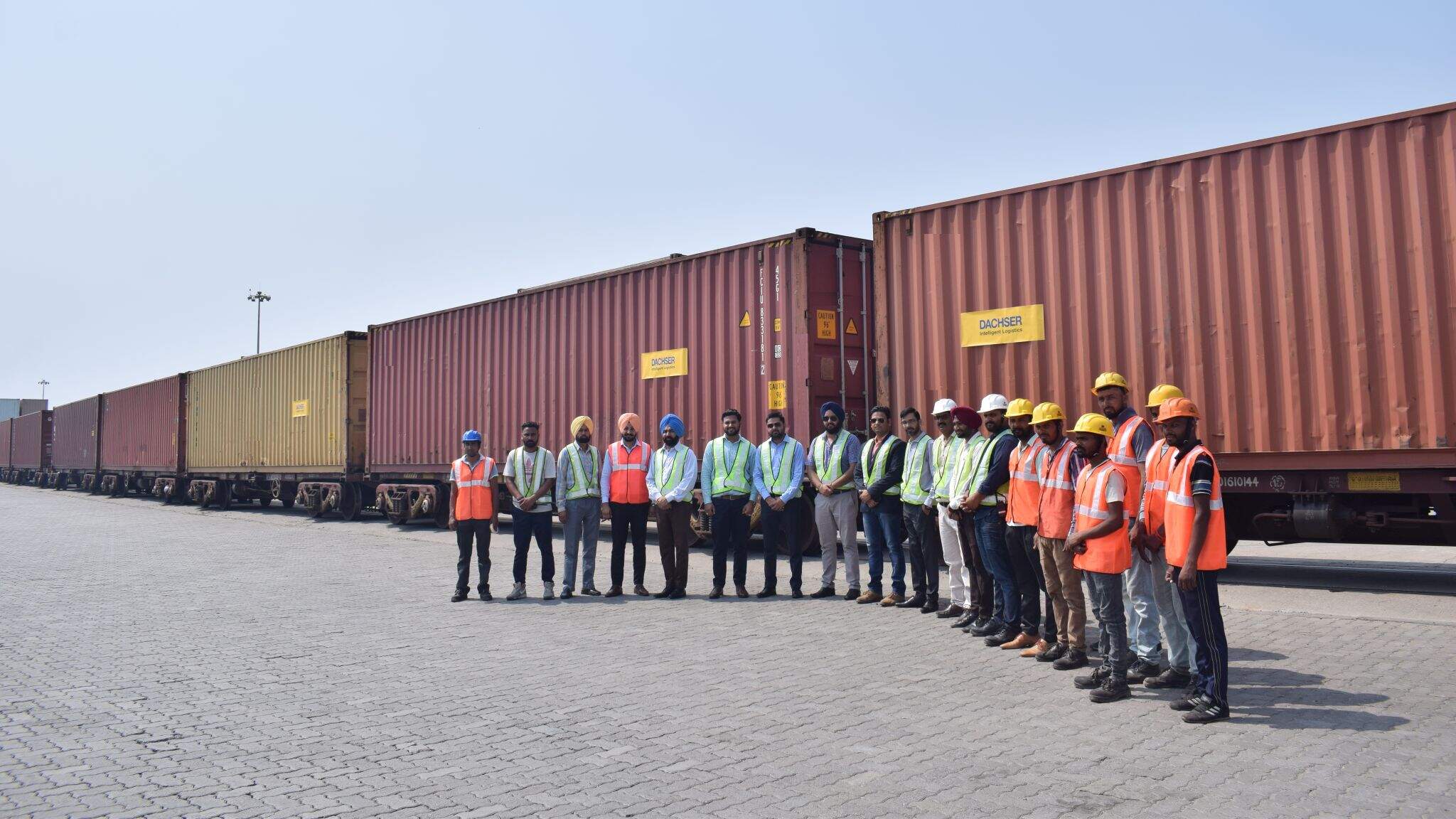 Commenting on the momentous occasion, Huned Gandhi, Managing Director, Air & Sea Logistics for the Indian Subcontinent, said "Our highly experienced teams at Dachser have once again designed an efficient multi-modal transport solution for a time bound project cargo"
"The credit also goes to all the stakeholders associated with the project at different stages and the ocean freight colleagues in Delhi and Netherlands for their intense involvement and close coordination for completing such a humongous assignment successfully", he added.
Optimizing the balance sheet
At DACHSER, focusing on the importance of competitive criteria such as providing efficient, cost-effective, reliable and convenient trade routes to our valued customers and business partners are always a priority, and this achievement serves as a testimony to the same.
"The Port-to-Door service will surely help in optimizing the balance sheet of our customer which is at the heart of the DACHSER mission", said Narayan Shankar, Head of Ocean Freight Indian Subcontinent.
The team is highly motivated by the achievement, and we are looking forward to the successful accomplishment of the entire project and to provide this service to more customers in the future, Shankar explained.