Singapore: Launch pad into Asia
Singapore is one of the busiest and most important logistics hubs in the world. Its advantageous location and long tradition of economic and political stability make the city-state the ideal starting point for international companies to develop business in the prospering markets of Asia Pacific.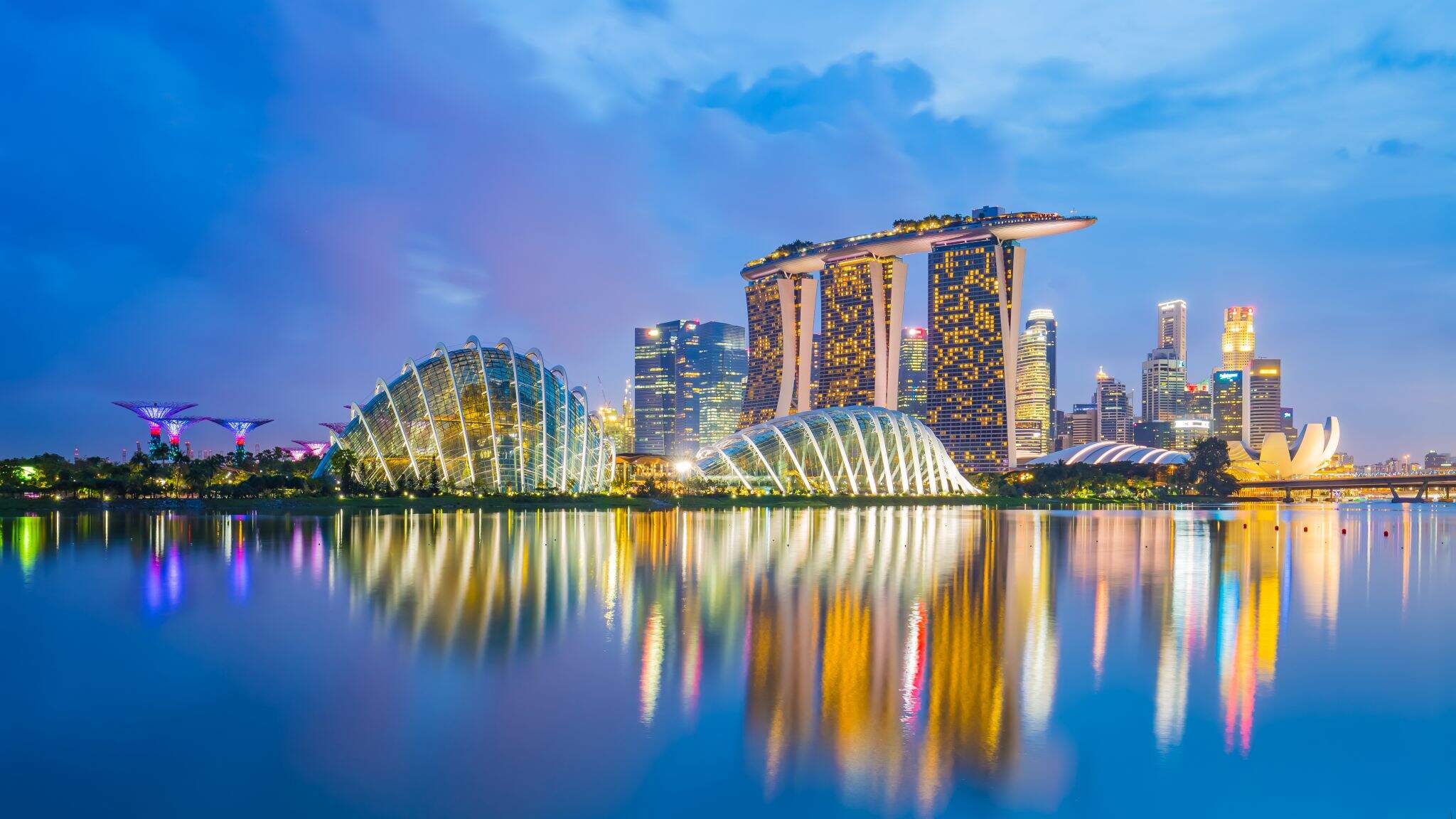 Singapore has risen from humble beginnings. Where today an imposing backdrop of skyscrapers soars aloft, just over 200 years ago there was only the odd fisherman's hut. Since then, the metropolis at the tip of the Malaysian peninsula has seen rapid development. One of the reasons for this is logistics: in the 19th century, the deep natural harbor offered ideal conditions for establishing a British trading post.
Now, with over 1,000 berths and 300 cranes, the port facilities are among the largest in the world. In 2018, they handled 36.6 million containers filled with electronics, chemical products, and machinery—mainly from China, Hong Kong, Indonesia, Japan, South Korea, Malaysia, and the US. But that's not all: the Port of Singapore Authority (PSA) plans to increase its capacity another 40 percent by relocating and expanding the container port. As of 2020, the new "Tuas" mega-terminal will unite all the terminals and by 2040 will be handling 65 million standard containers annually.
Singapore Changi Airport also boasts impressive capacities, serving around 80 airlines from all over the world. They connect Singapore with 400 cities across the globe. Last year, almost 66 million passengers and 2.19 million metric tons of cargo went through Changi. The number of passengers is expected to increase to 180 million annually by 2035; a fifth terminal is currently under construction to accommodate this influx.
A center of international trade
It is no surprise, then, to see the World Bank consistently ranking Singapore near the top of the Logistics Performance Index. Numerous international companies have branches in the city-state. According to the Economic Development Board of Singapore (EDB), some 37,400 international companies operate out of Singapore, including 7,000 multinational corporations, more than half of which conduct their Asia Pacific business outside the city-state.
Singapore is where everything comes together, the perfect hub.
Singapore's economy is geared heavily towards high-end production, including semiconductors and consumer electronics, along with machinery, transport equipment, and spare parts for ships. Moreover, the government promotes growth sectors such as aerospace, precision engineering, and the life sciences, including medicine, medical technology, and biotechnology. A World Bank study also found that Singapore is one of the most business-friendly countries in the world. Nowhere is it easier to set up a company: the procedure here involves less red tape and lower administrative effort than anywhere else. This is a big plus, especially for small and medium-sized enterprises. "Singapore is where everything comes together, the perfect hub. All Asian cultures are within arm's reach, which ensures that operations and processes run smoothly," says Frank Stadus, DACHSER's Managing Director Air & Sea Logistics Singapore.
In recent years, DACHSER Air & Sea Logistics has invested heavily in the Asia Pacific region, thereby strengthening its intercontinental network. In 2011, the logistics provider launched its own country organization in Singapore, which serves as a springboard into the entire economic region of the Far East.
With a team of 54 employees, DACHSER Singapore provides air and sea freight services to customers worldwide and offers contract logistics and value-added services. "It is crucial to have a direct, on-site presence in such a dynamic environment. From here we can advise our customers on their projects, together finding solutions that encourage their sustained growth," Stadus says. He goes on to explain that "we understand the needs of our Asian customers and work with them to put the various supply chain requirements and appropriate implementation concepts in place." For example, one result was the introduction of regular less than container load (LCL) connections for the Asia Pacific region. "These connections enable plannable cargo handling, not only within Southeast Asia but also between Europe and Asia," the logistics expert points out. Cross-border overland transport services between Singapore, Malaysia, and Thailand are the key to success, laying the foundations for close trade relations between the three countries.
Overall, the future of Singapore's logistics industry looks extremely bright. The Economic Development Board of Singapore has already planned investments up to 2035 and beyond. Given the lack of natural resources, the government is obliged to invest in technology and innovation to enhance the country's competitive position. This benefits the entire region; events like the Industrial Transformation Asia-Pacific (ITAP) trade show in October 2019, the Asian edition of Hannover Messe, resonate far beyond Singapore's borders. Taking its cue from the German approach, ITAP brings together an ecosystem of manufacturers, technology suppliers, and innovators to exchange ideas, build networks, and develop solutions. For the second year running, DACHSER will be one of the exhibitors at the show.
The spotlight will also be on another key driver for the future of the logistics sector: digitalization. And with good reason: the city-state enjoys double-digit growth in the e-commerce business. Price-conscious customers are increasingly buying small and cheaper products in particular online.
Therefore, it is up to the logistics industry to take full advantage of digitalization and look for cost-effective ways of delivering products to customers. Experiments with drones are already underway, automated guided vehicles already operate in the seaport, and soon 3D sensors and robots will help assemble air freight pallets at Changi Airport. A prototype named "Aviation Challenge 2" has been developed for this purpose on behalf of the Civil Aviation Authority of Singapore.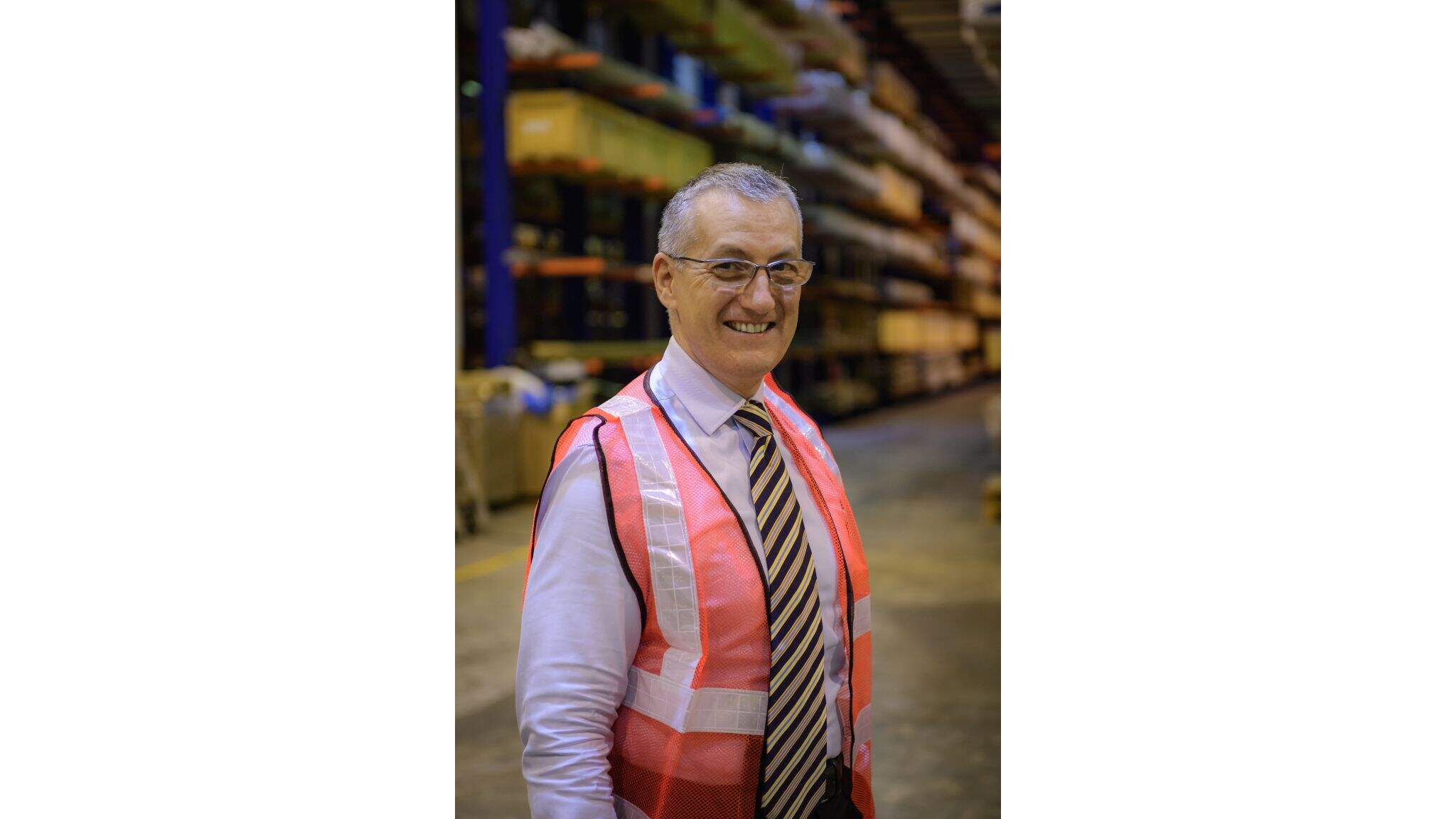 Right at the heart of the city
DACHSER Singapore will further strengthen and expand its presence in the transport and warehousing sectors in this dynamic environment, Stadus reports. In March, he and his team moved to Jurong East, a vibrant center and melting pot of forward-thinking businesses. This marks another milestone for DACHSER in Southeast Asia.
"We are on a well-planned track of continuous network development in the economically important ASEAN countries," adds Edoardo Podestá, who is responsible for the entire region as Managing Director Air & Sea Logistics Asia Pacific. "Our new offices and motivated teams are an important cornerstone in driving the expansion of our service portfolio. This paves the way for our future growth." Podestá has no doubt: "Reliability is what counts in today's business environment. At DACHSER Singapore, that's something we're perfectly equipped for. We offer robust global supply chain solutions for our customers throughout the entire region."
K. Fink