The new DACHSER magazine is here!
Courage and confidence are always good companions, and at the moment they are more important than ever—there seems to be no end to the challenges and crises. Amid all the uncertainty, we at DACHSER take matters into our own hands in order to get the best for our customers. The stories in the new DACHSER magazine make this clear.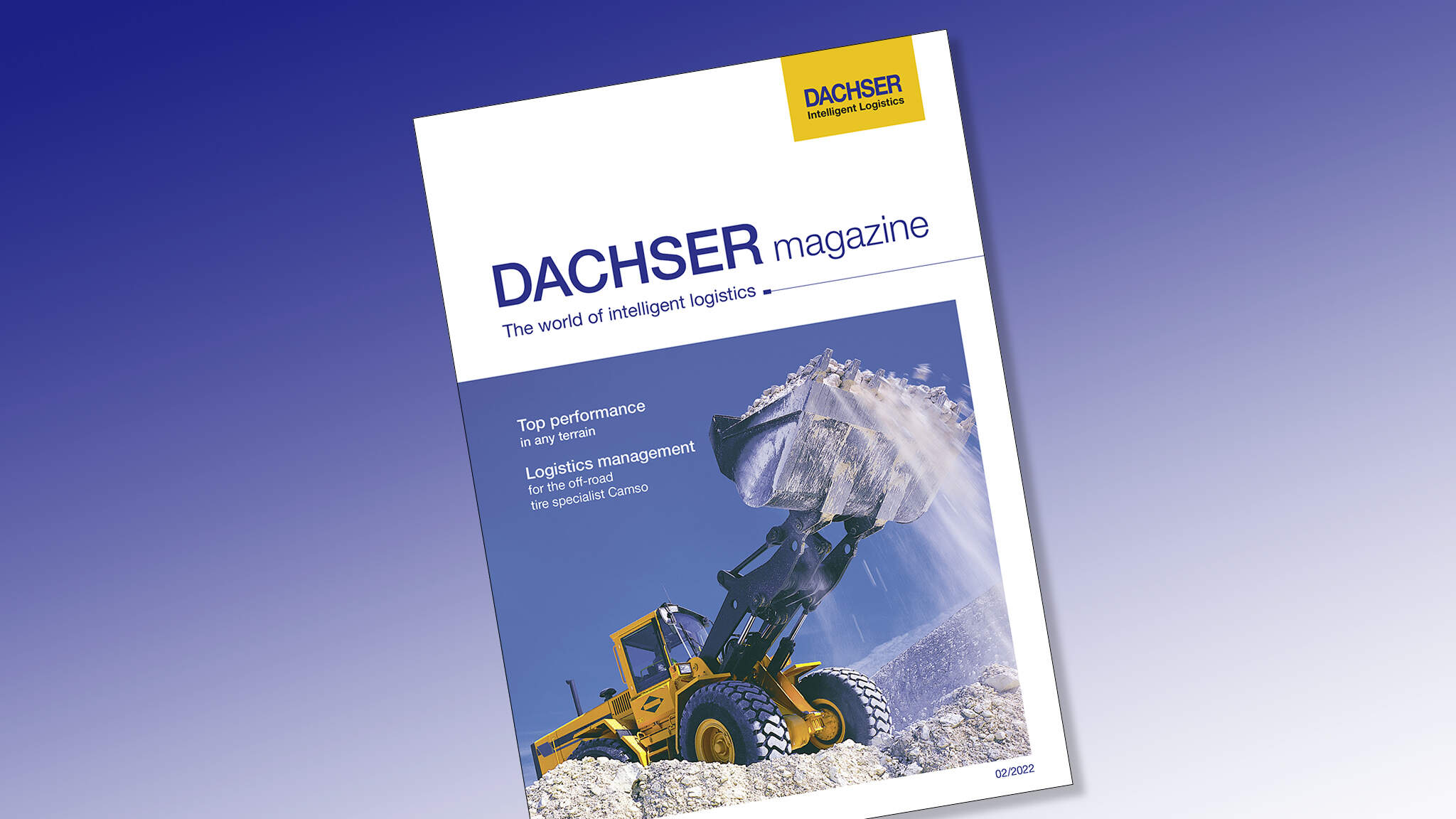 Read the cover story to find out how DACHSER, as a lead logistics provider, manages, monitors, and optimizes its customers' global supply chains from end to end. This complex task has been entrusted to us by Camso, a leading manufacturer of industrial tires, wheels, and rubber tracks. In addition to transporting shipments, DACHSER also oversees the transparency and management of other logistics providers. You can find out how this arrangement came about, what preparations were necessary, and exactly how the cooperation now works on a day-to-day basis starting on page 6.
Another example of customized service can be found starting on page 20. Dachser won over US grill manufacturer Char-Broil with its warehousing expertise and the DACHSER DIY Logistics industry solution. As a result, the grills are on the shelves at the local DIY store or online retailer in time for the outdoor season in Europe.
In addition, in this issue we talk to Edoardo Podestà, COO Air & Sea Logistics, about the challenges currently facing the air and sea freight sector. Here, too, commitment and experience are the key to making customers' supply chains as reliable and efficient as possible.
Your personal copy and our archives